South Africa's lockdown seems to have stopped the winter influenza outbreak in its tracks. School closures and travel bans are likely to have prevented seasonal flu from taking hold. A mild flu season will help in the fight against Covid-19, but lifting lockdown could result in flu resurging.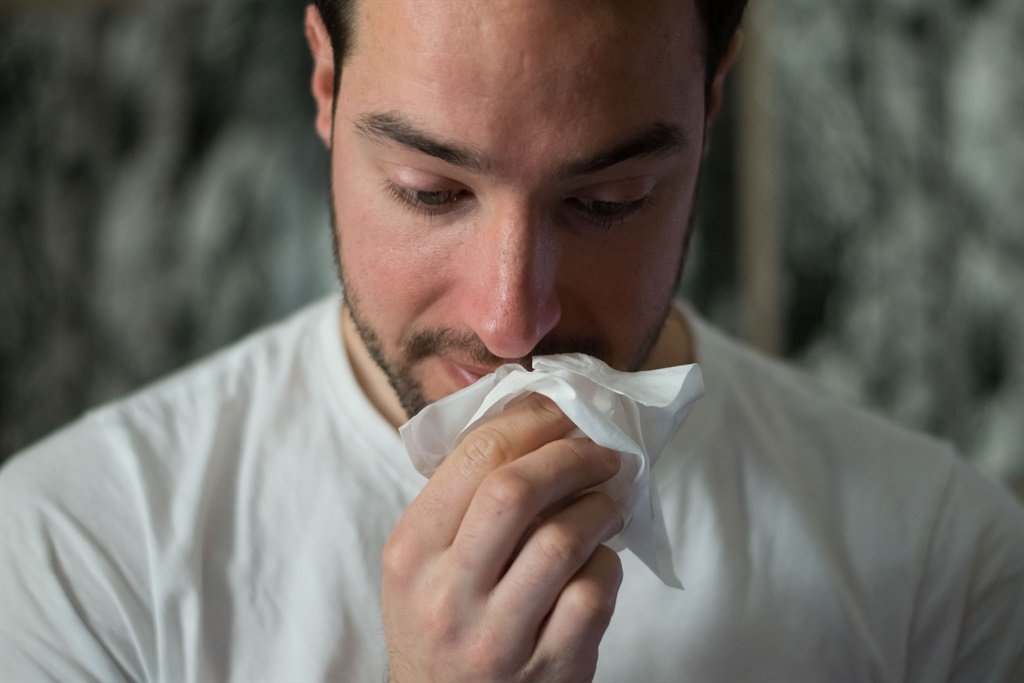 Linda Nordling, Business Insider SA, May 25, 2020/p>
South Africa's national lockdown may not have been able to stop Covid-19 from taking hold in communities, but it seems to have stopped another deadly viral disease expected to kill thousands in its tracks: the flu.
Weekly data from sentinel sites that track respiratory diseases around the country shows that South Africa's 2020 influenza season is several weeks late. Flu normally kills over 10,000 South Africans and costs the economy billions of rands every year due to the deaths and absenteeism from sick days. If fewer people catch flu, the country will have a better chance of fighting Covid-19, experts wrote in April.
Flu cases usually start to rise sharply around mid-to-late April, but as of 17 May there was still no sign of it according to the National Institute for Communicable Diseases, which collects the data. There's an even more marked delay in the onset of seasonal respiratory syncytial virus (RSV), another common pathogen that causes flu-like symptoms, and which can be fatal in young children. South Africa's RSV season usually starts at the end of February, but by mid-May it, too, was nowhere in sight.
It's possible that the national lockdown caused these delays, NICD's Sibongile Walaza told Business Insider SA. 'These are respiratory infections which are transmitted by respiratory droplets and contact. So with limited social interaction as a result of lockdown this should slow down transmission and therefore the number of cases reported,' he said.
The drop in international travel could also have contributed, said Richard Lessells, an infectious disease specialist and group leader at the KwaZulu-Natal Research Innovation and Sequencing Platform (KRISP). Seasonal flu has to be introduced into the country by travellers, much like Covid-19 was, he said. 'If there's nobody coming into the country, you won't have those feeder events.'
Walaza cautions that people avoiding going to the doctor during lockdown could have contributed to less flu and RSV being detected. This would mirror what has happened for tuberculosis, where testing numbers more than halved during level 5 lockdown, perhaps because they struggled to get to clinics or because they feared catching Covid-19.
But while that type of behaviour change could have contributed, it's unlikely to be the main explanation for the non-arrival of the flu season, Lessells said. 'We are seeing people turning up [to test for Covid-19], so if they have a flu-like illness there is enough awareness that people are going for testing,' he said.
There's also evidence from other parts of the world to suggest that physical distancing and lockdowns can stop the flu. The northern hemisphere's flu season ended about six weeks earlier than normal this year, Nature reported last week. In Hong Kong, which registered its first Covid-19 case on 23 January, this year's flu season was 63% shorter than usual.
However, even if we've been spared the flu so far we're not out of the woods yet. Opening businesses and schools could fuel its spread, although hygiene measures to curb Covid-19, like washing hands and wearing masks, could help stem it.
This is another factor that policymakers will need to take into consideration when planning how to unlock the economy, Lessells said. 'We are facing this delicate balance to make sure the big wave of Covid-19 doesn't intersect with a bad seasonal influenza wave that will overwhelm the system.'
News date: 2020-05-25
Links:
https://www.businessinsider.co.za/lockdown-is-curbing-sas-flu-season-2020-5